Sometimes a Rustic Grain piece is a once-in-a-lifetime purchase. We're honored when clients choose us to create that one item they can't find anywhere else and invite us to share in their story. But other times, those clients come back…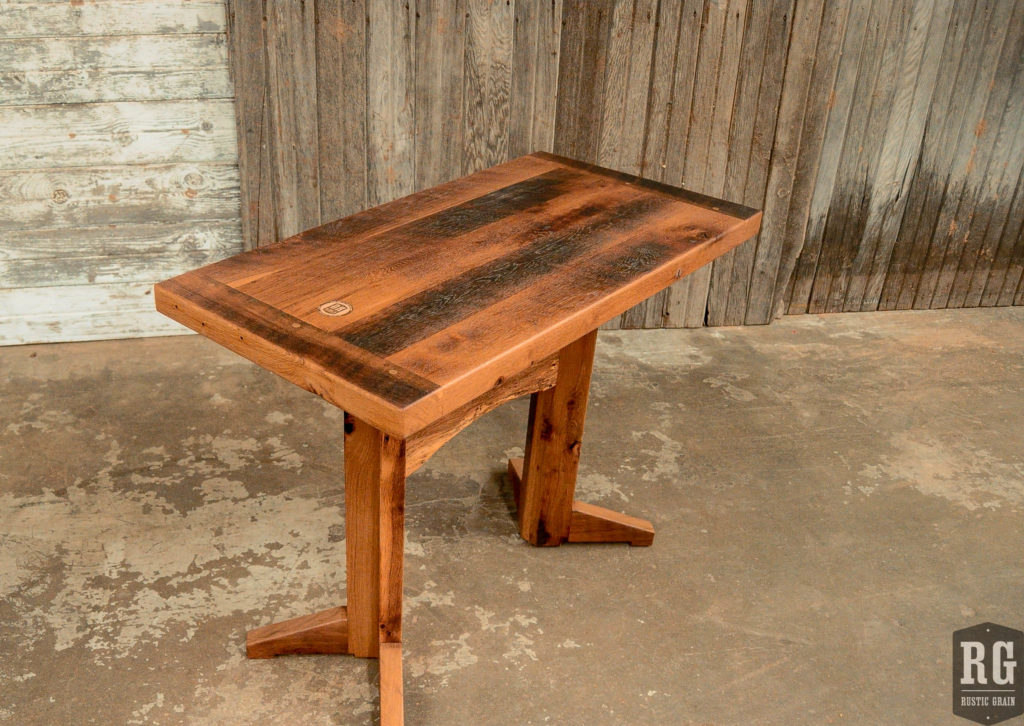 This client's story started with this dining table.
But a couple years later when they needed more space, we created this auxiliary table. We love auxiliary tables compared to leaves, because when they aren't expanding an eating surface, they are still fully functional tables in any other part of your house. It doesn't just give you more for your money; it's also a more efficient use of the items you bring into your home.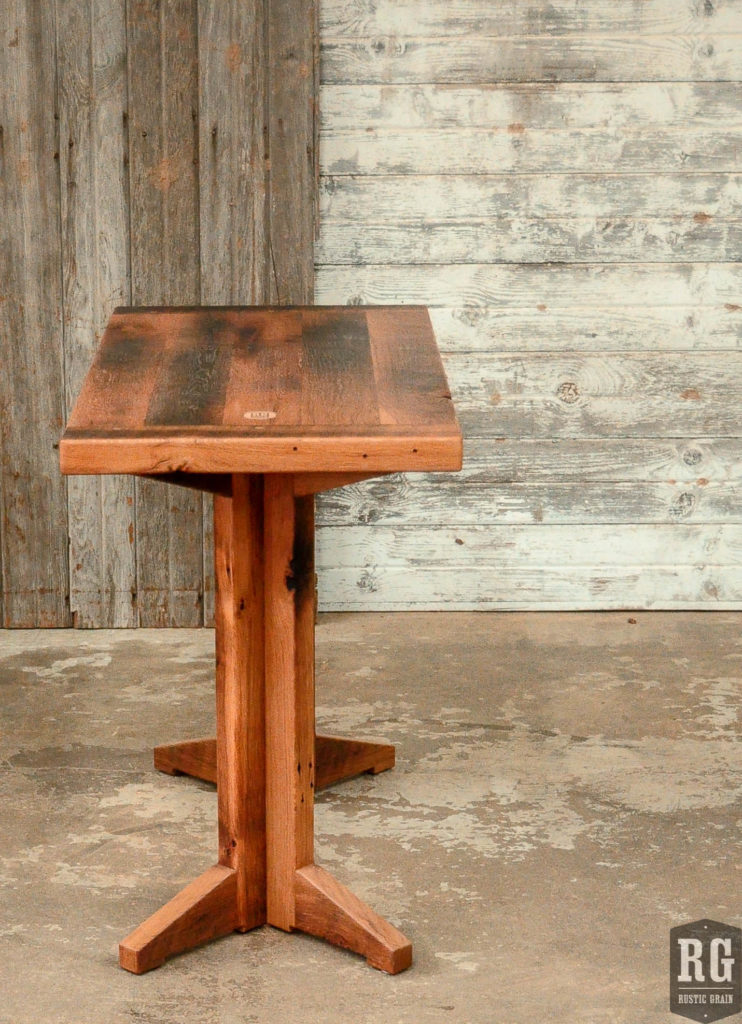 This table is 38″x20″. It is the perfect size for adding another couple place settings at the table and then going against the wall for a entry table in your foyer or a console table in your living room or even a secondary workspace in your home office.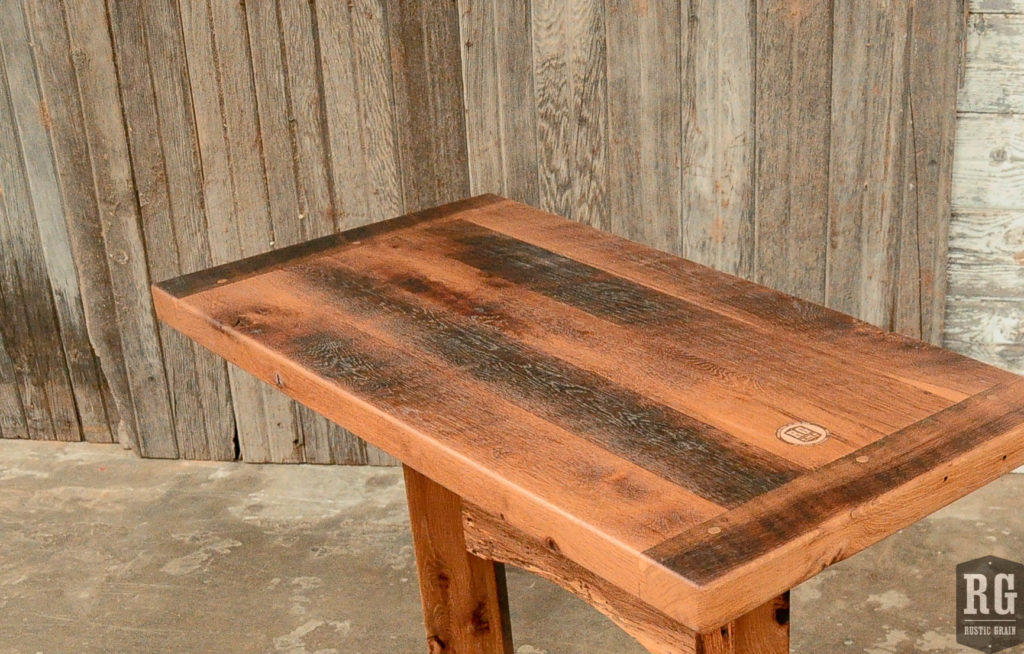 The table is made of oak from our Vienna, MO barn and finished with our favorite boiled linseed oil finish which brings out the natural color of the wood. The top features breadboard edges. A skewed trestle base looks pretty by itself and keeps the legs out of the way of your guests when they're at the table.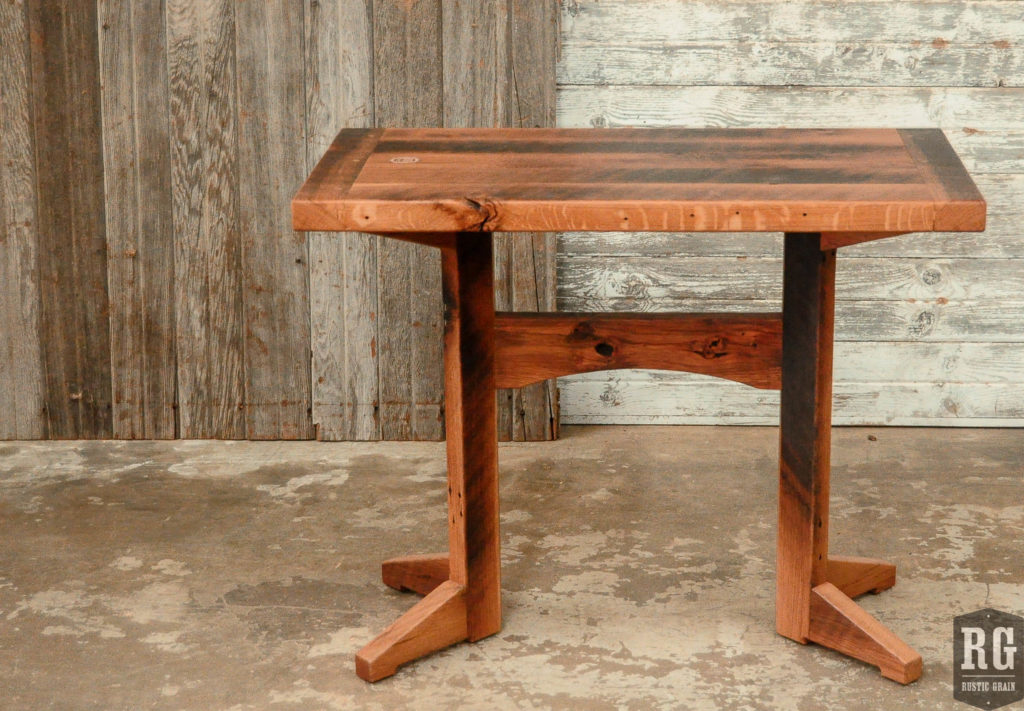 Designing pieces that weave our story of sustainable reuse of gorgeous barnwood and your story of dinners together with friends and family is what we do best. We're honored when you find us the first time and absolutely delighted when you come back for more pieces.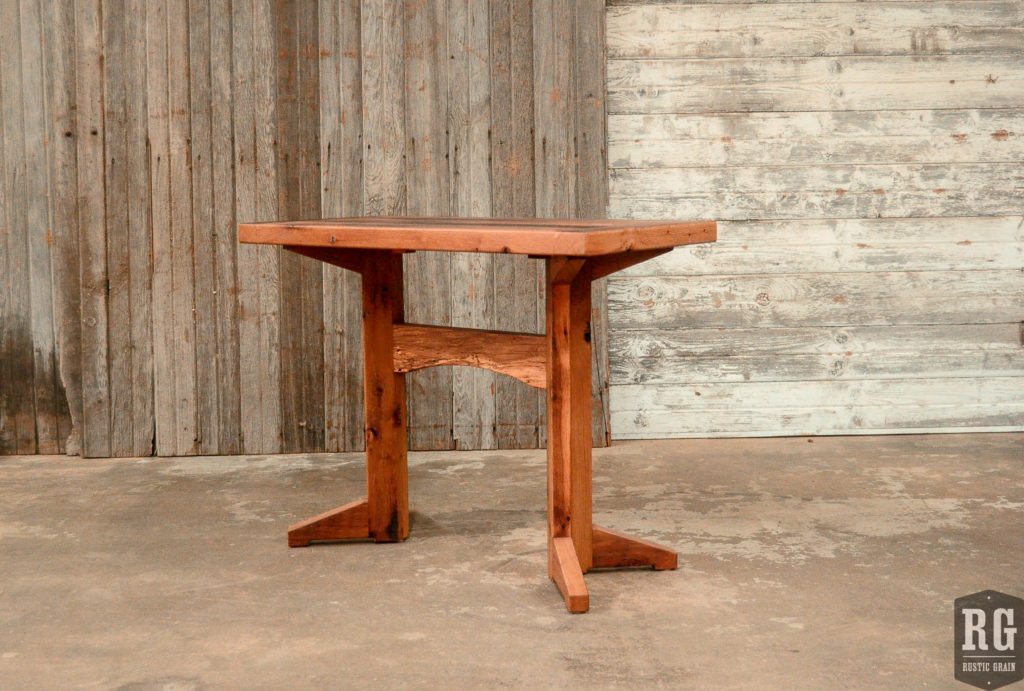 Would you like a first (or second) chance to work with Rustic Grain? Fill out the form in the side bar to start the design process.