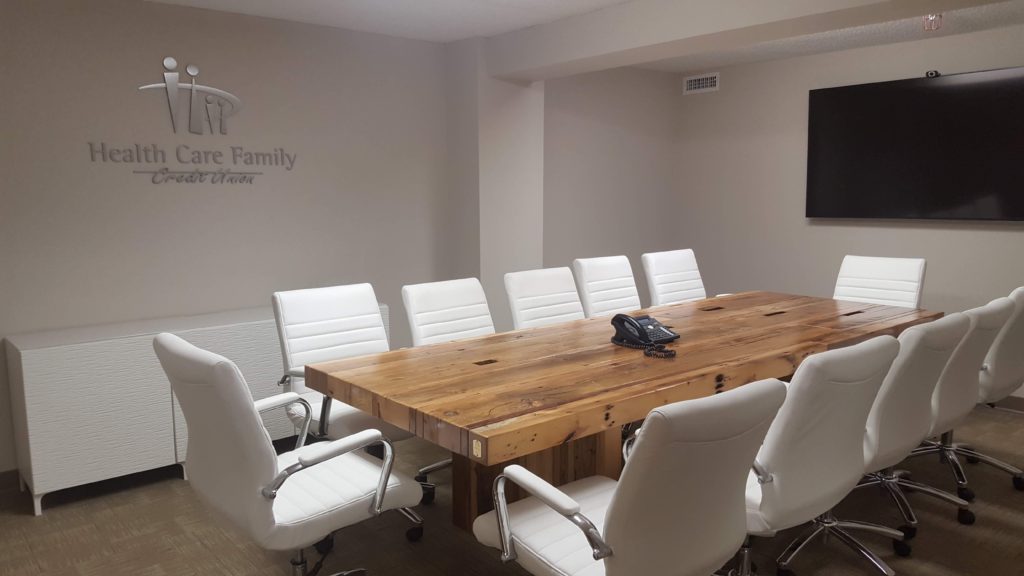 One of our guiding principles at Rustic Grain is to let the wood tell its story. We are so pleased with how that worked in our most recent piece.
100 years ago, barns were constructed with mortise joints and wooden pegs. We featured these mortises in our conference table and repurposed them for cord management. Beautiful and functional.
The table spans 10 feet and can comfortably gather 12 people. It's made of three slabs, top and two legs, of resawn beams from the interior of the barn. It's finished with a natural clear coat.
Our thanks to Health Care Family Credit Union for their commitment to upcycling and reducing waste as well as partnering with other local businesses.