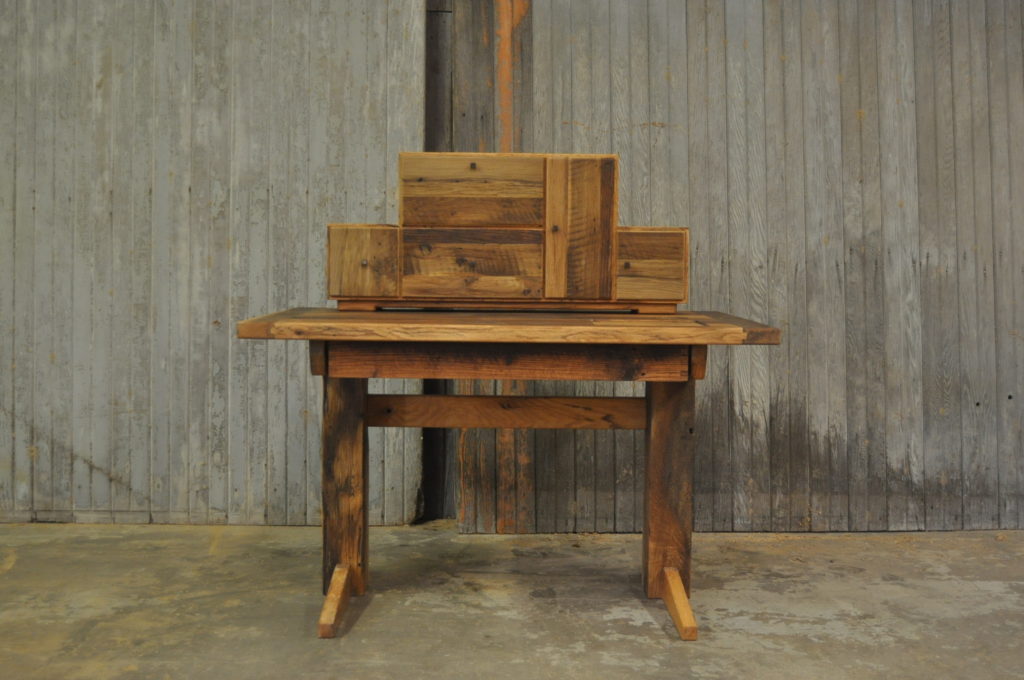 You might know Rustic Grain for our reclaimed wood farmhouse tables. And we do love building them. But we're in the custom furniture business and jump at the chance to collaborate with our clients to create unique pieces that can be passed down through the generations.
Recently we completed this flytying table, perfect for sitting down and crafting the perfect lure. It features a breadboard top featuring insets to contain small pieces (and your beverage) on top of an asymmetrical trestle base. The hardware is made from old bolts scavenged from the barn. The custom storage unit was designed to the client's specifications with a place for everything including a fine malt whiskey.
(Pro tip: Click on any of those pictures in the gallery to see them close up.)
Just look at those finger joints. What can we say? We fell for them hook, line, and sinker.
Do you have your own idea for a unique furniture piece you need in your life? Try us out. We're up for the challenge.