Preserving and reworking history so it serves the next generation is at the heart of the Rustic Grain mission. So when the Jesuit Archives & Research Center, an organization devoted to the collection and preservation of Jesuit artifacts so a new generation of researchers and scholars can build on the work of the past, contacted us, we found our people. It was a pleasure to design and create tables and display cases that will highlight the JARC's collection and serve the people who use it.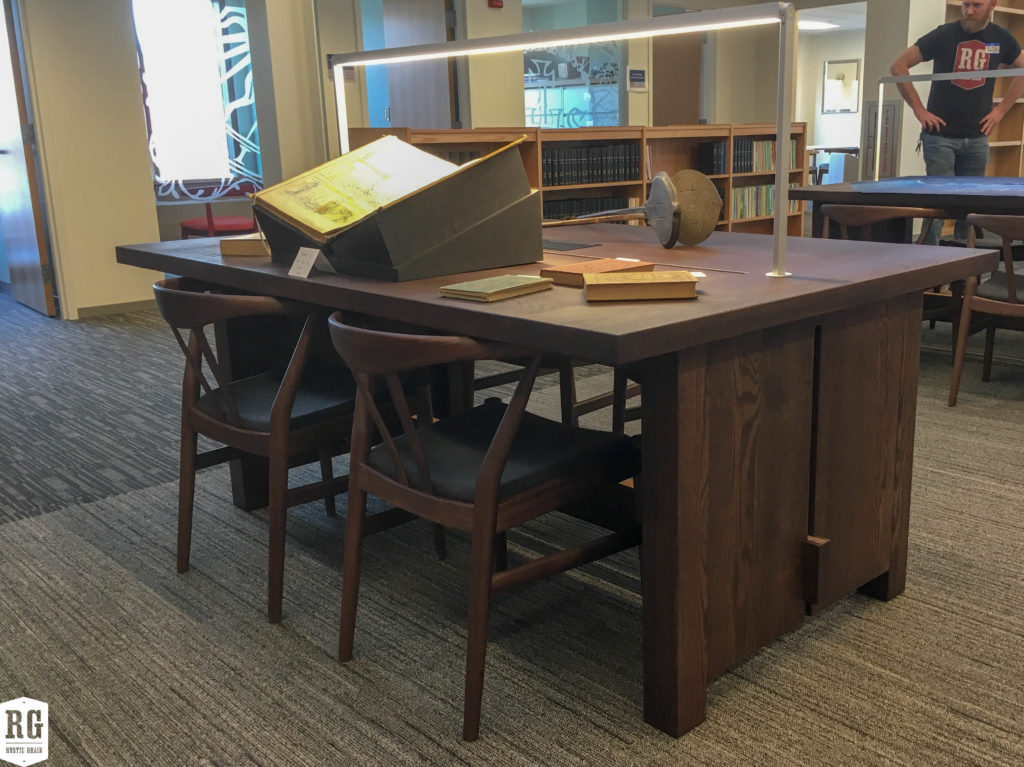 First up, we created these library tables. The legs are a modified trestle-style with solid end-caps, which create a nice clean look from the side. The tables are wired for electricity with overhead task-lighting (a must for any researcher!) and outlets for charging devices. We used harvested white oak. They are finished with a matte walnut stain. The chairs JARC matched with them are an excellent balance to the weight of these tables.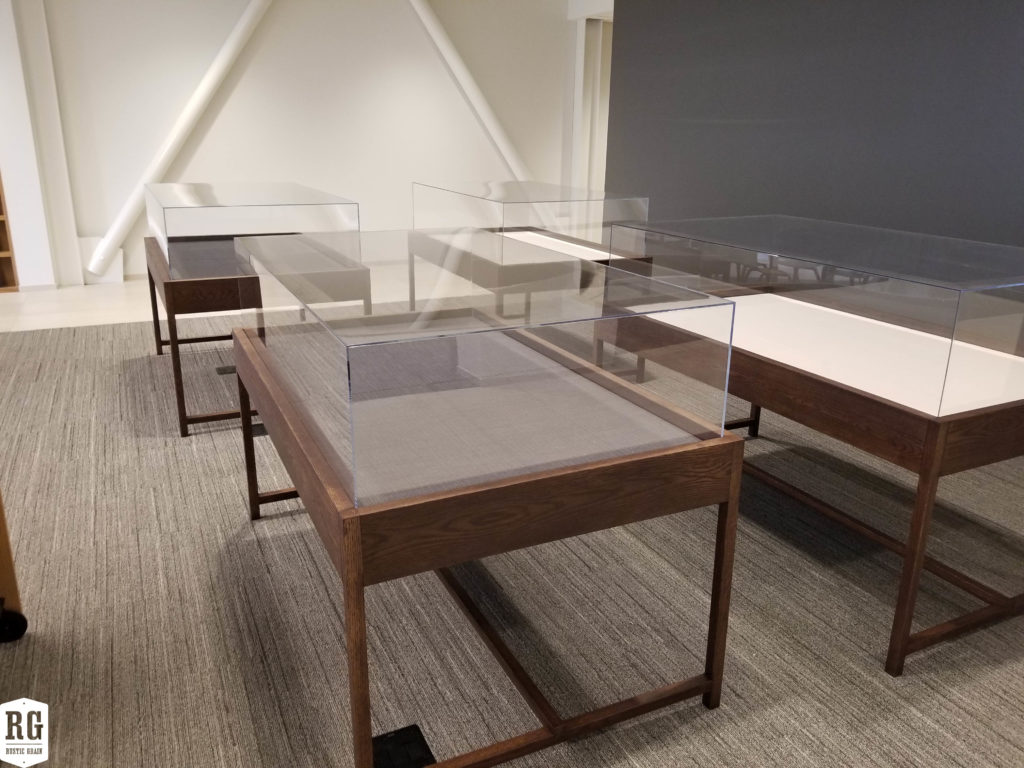 Next up, we have the display cases. Since the JARC collection consists of journals, photographs, maps, and other 3D artifacts, they wanted a way to display them in a variety of ways that go well beyond the traditional bookshelf.
We built two different styles–tabletop display cases that show flat-lay items at an easy viewing level while protecting and supporting the pieces and upright display cases that include three shelves for 3D pieces. These cases are made using the same white oak and dark, warm finish as the tables. The super slim legs echo the library tables but with less visual weight since we want our pieces to highlight the displays inside not pull focus.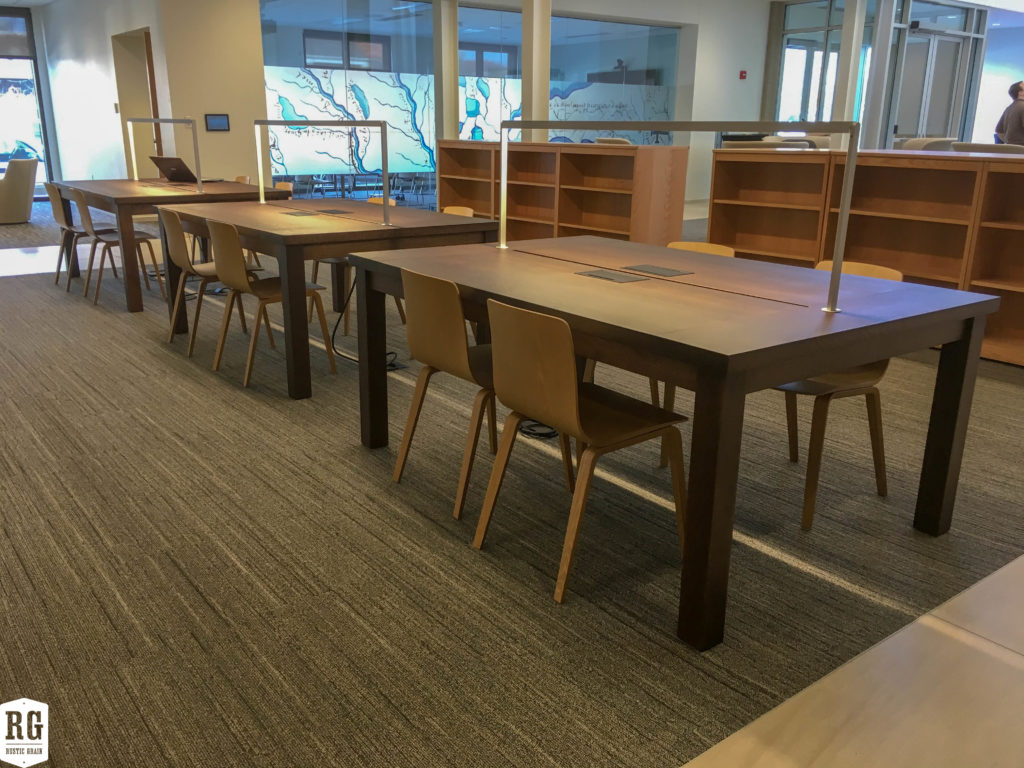 For the tables that sit adjacent to the display cases, we did a parsons-style base to keep that light visual effect consistent through the space and reverse breadboard tops. These tables are also wired for task-lighting and device-charging. JARC choose bentwood chairs in a blonde stain to compliment these tables. There are so many gorgeous finishing processes out there. Some topnotch mixing, as shown here, can showcase the beauty of each while still delivering a cohesive whole. That's achieved here by keeping both finishes matte so the light bounces off in the same way.
Check out more from our installation and the building process in the gallery below. (You can always click on a picture and flip through a slideshow to see all those gorgeous details up close!)
Thanks, JARC, for inviting Rustic Grain into your new space! We're honored to work with an organization dedicated to preserving history for the next generation.