One of the benefits of working with us to design a custom piece is that the result will fit your space beautifully. The tables we worked up for the Darrs do just that. We are proud of the work we put in them. We're prouder of how they work in the space.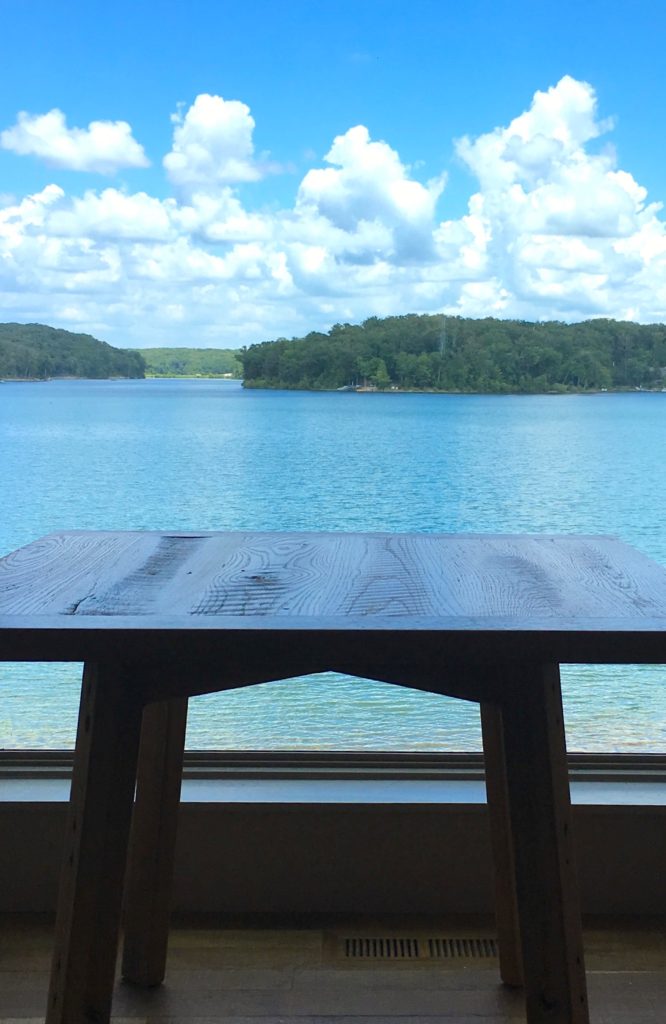 For example, you might say the showcase of this picture is not the table. And yeah, that view! The clouds! The lake! Lovely! But look how the marks from the saw blades echo the ripples on the water. The table IS beautiful, but more importantly it complements the beauty that surrounds this home. It's the table you sit at with your morning cup of coffee and watch the mist rise off the water. It will probably get water rings and stains and pen marks–all memories of the hours at this table, relaxing and enjoying the view. (Check out the gallery below for the beauty shots of the table!)
Then we move to the dining table. Another gorgeous piece. The trestle legs provide creative interest while staying out of the way when you add one more to the table. The edge of that breadboard! I could stare at that grain all day. We left a few of the scars from the saw blades, but I guarantee running your hands over the surface will feel like solid satin.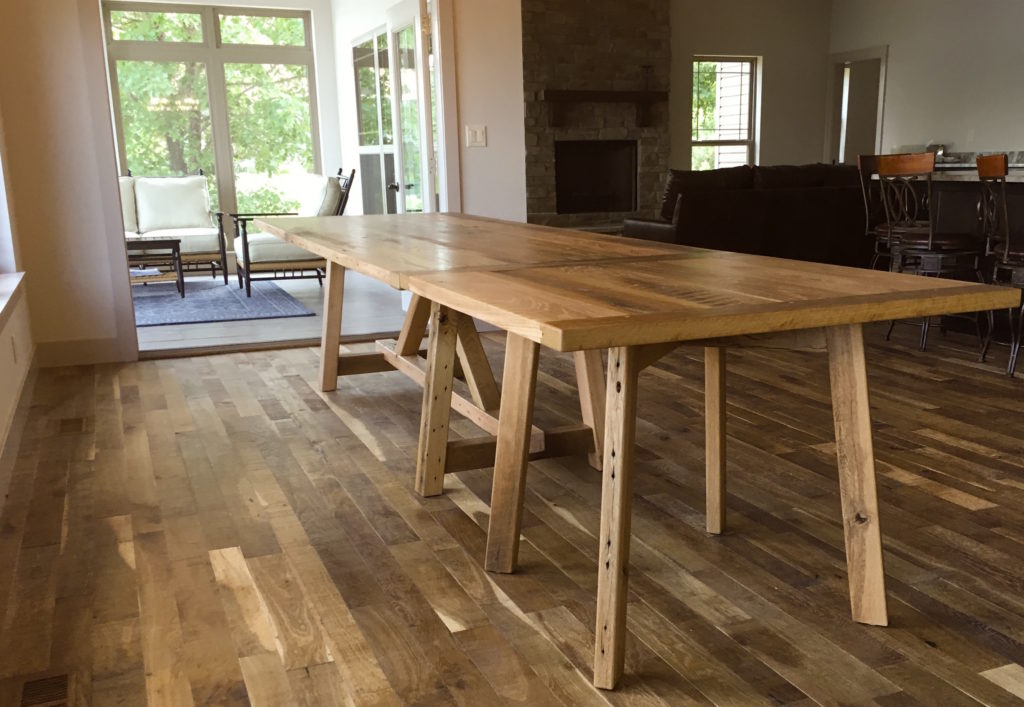 And here's where we make magic. Sometimes, you do just need more space. We could add drop leaf on either side, or create a mechanism for one in the middle. But we really like creating two tables that can function independently, but when the need arises, you can put together for the extension you need. Since it is custom work, we can guarantee the same continuity you'd expect from the leaf. We believe you'll get more use and enjoyment out of the accent table as a separate piece than those leaves would ever give you hanging on the side or hidden away in the closet or internal table storage.
Check out more below including some in progress pictures from our shop!
Like what you see? Want to know how we can help your space shine? Contact us here to start working with Rustic Grain on your custom piece.